Home
/ Acupuncture Margate
Acupuncture Margate
Acupuncture Margate Dr. Jack Tobol
Acupuncture has been the main source of health care in China for more than 2,500 years. Their system of health-care is based on the belief that to be healthy, tissues and organs need proper supply of nutrients & oxygen the blood carries. Over 2,000 exact points have been discovered, where a block your blood flow blood may occur. These areas most offten where nerves and blood vessels connect. An Acupuncturist knows to select certain points to treat and increase the flow of blood getting better results with many kinds of health issues. As the energy and blood flow improves, the body begins to heal on its own.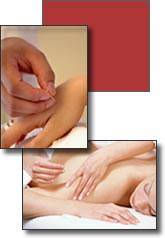 The best and most logical way to explain how acupuncture works, would be to compare a flower that was deprived of water. Without water the flower would slowly perish. Watering that plant with a hose that has a kink that preventes water from passing through, then the flower would perish. Get rid of that knot in your hose and give the flower water, it will recover quickly. You most likely have seen this if you have a garden. Acupuncture helps life-giving blood and oxygen flow to your organs and tissues.
Dont be afraid of the needles, they are so thin that they do not stimulate enough nerve endings to feel pain.
Acupuncture Margate, Dr. Jack Tobol is trained to find and remove the blockage in the flow of blood, which then allows your tissues and organs to heal.
Call Dr. Jack Tobol - Acupuncture Margate Phone: (954) 755-1292
We also treat patients in the surrounding cities of Coral Springs, Tamarac, Parkland, Coconut Creek and the rest of the South Florida area.
Acupuncture Treatment Learn more...
Free Book
Receive a free copy of our ebook, How To Thrive In The Modern World: A Layperson's Guide to Chinese Medicine.