About Us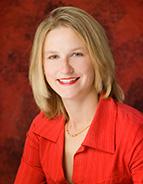 Suzanne Swearengen, AP, Dipl. OM
Suzanne Swearengen, AP, Dipl.OM, is a licensed Acupuncture Physician. She is board certified in both Acupuncture and Chinese Herbal Medicine. Her degree in Oriental Medicine was earned at the East West College of Natural Medicine.
With over 12 years of experience, Suzanne Swearengen strives to provide complete care for individuals seeking holistic solutions for ailments, illnesses, and maintenance of good health. Methods and modalities include, but are not limited to: Acupuncture, Low Level Laser Therapy, CranioSacral Therapy, Herbal Medicine and Homeopathic Medicine. Areas of specialty include sleep issues, digestive disorders, women's health, and pain management. Over the course of eighteen years, she has developed her skills in alternative treatments to improve health and well-being. Her experience includes training in Reiki and Hands on Healing techniques. In addition, she is has completed the primary courses for the Silva Method, as well as CranioSacral Therapy I, II, SomatoEmotional Release, and Equine CranioSacral Therapy. She continues to build her professional education through credited courses and seminars.
LICENSURE AND CERTIFICATIONS
Licensed Acupuncturist: Florida, South Carolina
Diplomate of Acupuncture: Certification Commission for Acupuncture and Oriental Medicine
Diplomate of Oriental Medicine: National
Certification Commission for Acupuncture and Oriental Medicine Certification in Acupuncture Injection Therapy
Qualified in CranioSacral Therapy
Shawn Morgan, CH
Shawn Morgan is a Certified Hypnotist and is actively involved with improving client's lives by helping them achieve their specific goals. He became interested in the Hypnotism at a young age and has perfected techniques utilizing rapid inductions, progressive muscle relaxation inductions, neuro linguistic programming, and others. Shawn has successfully helped clients with issues such as eliminating fears and phobias, overcoming unwanted habits, losing weight/maintaining a healthy lifestyle, breaking down barriers for personal development and success, test taking, anxiety, and many other specific requests.
Acupuncture Treatment Learn more...
Free Book
Receive a free copy of our ebook, How To Thrive In The Modern World: A Layperson's Guide to Chinese Medicine.