Home
/ Insurance & Financing
Insurance & Financing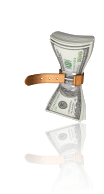 It is often difficult or impossible for a patient to pay for their treatment in full. Co-payments and deductibles are not covered by your insurance and for patients who do not have insurance we have the solution for you. Our office will meet with every patient and build a financial plan for your care that will fit your budget. Our goal is to make sure that every person that enters our office can afford the care they need.
Insurance
Although every policy is unique and can differ widely regarding coverage, we have been able to obtain reimbursement from the following insurance companies:
Blue Cross Blue Shield (State and Federal)
Aetna
Cigna
United Health Care
Humana
PIP Coverage and more...
This is by no means a complete list. Contact us to learn if your policy covers Acupuncture.
Also check out our online special.
Acupuncture Treatment Learn more...
Free Book
Receive a free copy of our ebook, How To Thrive In The Modern World: A Layperson's Guide to Chinese Medicine.